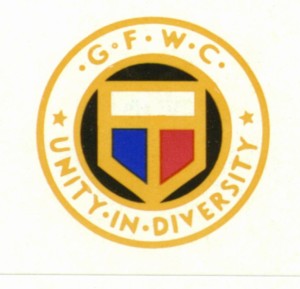 The Women's Club of Lexington was organized in 1915 and still serves the Lexington community by "Living the Volunteer Spirit"
The Club's main volunteer activities include:
Show-Me Lexington, which introduces goods, services, and activities to new members of the Lexington community.  Please contact Janice Mayfield (660-232-4050) to receive information.
Support the House of Hope (Women's shelter) with donations of goods and money.
Sponsors the bi-annual Holiday Homes Tour
sponsor Lexington High School sophomores for the Sophomore Pilgrimage
provide a yearly adult scholarship for post-high school education
sponsor Lexington High School students for the Youth Leadership Seminar
financially assist with community programs such as the City Flowerpot, Special Olympics, etc.
The Club meets on the second Tuesday of each month (September-May) 12:00-1:30 with a catered lunch at the Knights of Columbus Hall.  Yearly membership is $25  Monthly programs include The Arts, Conservation, Education, Home Life, Public Affairs, and International Affairs.  Those interested in membership should contact Shirley Guevel (660-259-2098) for more information.
The Women's Club of Lexington is part of the National GFWC as well as the Missouri GFWC